A Letter From the President
Dear Community, Partners, Clients and Team,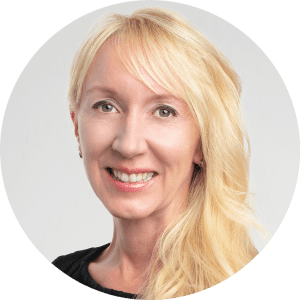 As I sit to pen this letter, marking the 10th anniversary of Beedash, I am enveloped by a profound sense of gratitude and pride. A decade in business is a significant milestone, one that fills me with immense joy and satisfaction.
Ten years ago, I embarked on a journey to address a compelling need I observed within the small to mid-sized Food Equipment and Supply (FES) dealers' community – the need for effective, streamlined, and accessible product information listing solutions. Today, Beedash stands as a testament to the vision that was sparked in those early days.
At the core of Beedash lies our proprietary software, Corestack, a robust SaaS tool designed to uncomplicate and optimize product data management for FES distributors. From a modest start with a handful of catalog websites, we are now a thriving digital hub hosting over 100 websites, supporting more than 200 vendors, and managing in excess of 300,000 products.
Our offerings have evolved over the years, but our commitment to empowering small and mid-sized businesses in the FES industry has remained unwavering. Our Product Information Management (PIM) system, Configure, Price, Quote (CPQ) software, and seamless website integration, have enabled our clients not just to manage their products effectively but to achieve robust growth and compete confidently in a digitally driven market.
Underlying our technological solutions is a team that I consider Beedash's greatest asset. Together, we have nurtured a culture of innovation, customer-centricity, and continual improvement. We identify, understand, and solve workflow challenges, and in doing so, we form lasting relationships with our clients. We are not just a service provider; we are partners in our clients' successes.
As the founder and product owner at Beedash, I have had the privilege of steering our ship through both calm and stormy waters. Guiding the development of our products, sharing my experiences at industry events and conferences, and engaging in the intricate workflow designs that solve our clients' most complex challenges have been tasks that I have found to be deeply fulfilling.
Our marketing division, the engine of our growth, deserves special mention. The tailored digital strategies they create do not merely serve our internal expansion; they are designed to help our clients reach the right audiences, to resonate, and to excel.
Reflecting on our journey, I can't help but feel an overwhelming sense of gratitude towards each one of you – our dedicated team, our trusting clients, and our invaluable partners. Your faith in Beedash has fuelled our resolve to continue innovating and delivering excellence.
As we step into the next chapter, our vision is expanding and evolving. While we remain committed to simplifying product content management, our horizon extends far beyond online selling. With the launch of our CPQ SaaS tool and strategic integrations with other industry tools, we are poised to become a comprehensive solution provider for the FES industry, addressing needs both online and offline. We are excited to further broaden our offerings, diversify our services, and continue to be the ally that small and mid-sized FES distributors trust to navigate an ever-changing landscape.
Here's to the next ten years of innovation, growth, and success.
With heartfelt appreciation,
Kari Whittemore
Founder & President, Beedash