Corestack Update Release – Version 3.2
06 June, 2022
Corestack v3.2 further streamlines product information management and launches new capabilities for dealers to define their data, their way.
Customize and generate a digital product catalog that's equipped with rich product data and optimized for omni-channel performance.
Subscriptions based on product count
Compatibility for website catalogs, eCommerce stores, ERP's and other efficiency management platforms.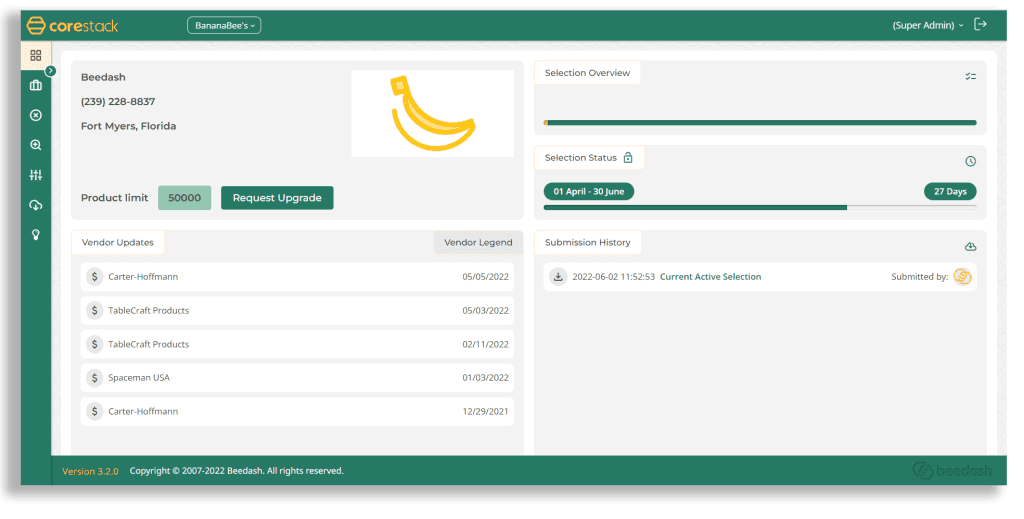 Let Corestack Worry About Manufacturer Line Changes
Build your product selections and receive updated data when your brands update their catalogs.
Spend less resources organizing your product information
Generate & Download Reports With Key Product Data
Product Model Numbers, Descriptions
Media Assets
Customized Pricing Structures
Freight & Shipping Information
Equipment & Supply Category Structure & Mapping
Rich Meta Data for SEO Ranking
Have a Request for a New Feature?
Feel free to let us know at anytime which features you'd like to see in Corestack Product Information Manager. You can submit a feature request using our Corestack Service Desk's Feature Request form linked below.