Display Advertising 101: The Basics
22 October, 2021
Think of the ads that appear at the top or bottom of the screen in mobile apps and games. Or how about the ads which appear on the sidebar of social media and news sites across the internet– often showing you a product or service that you've viewed online recently. These are examples of display ads! Display ad is an umbrella term referring to all forms of graphic ads users see online. This form of advertising allows you to target specific audience segments where they are so that you always know you're showcasing you display ads to ideal web users.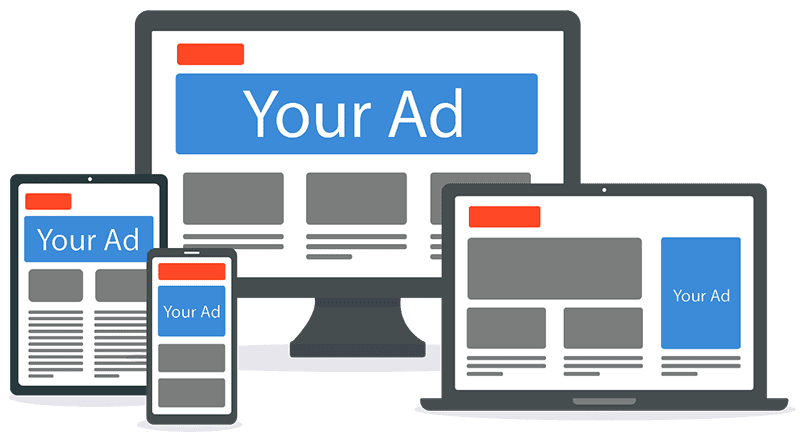 Did You Know?
The first use of a display ad was by AT&T in 1994 on a website known as HotWired an offset of Wired, the first commercial online magazine. Today, Google holds the largest share of total US digital ad spend at 38.6%.
Now think: how often do you click on those ads? The answer for many is not often at all, and this begs the question: what makes display ads valuable for a business?
While display ads tend to have a very low CTR (click through rate), these ads have shown to be very useful in helping to bring about indirect sales.
Display Advertising is an opportunity for businesses to digitally communicate their offers in a wide variety of ad formats on major platforms like Google and Bing. Not only are you reaching large audiences, but you are also targeting groups most likely to be interested in your offers.
Google Ads
The launch of Google AdWords, now known as Google Ads, brought a new set of optimization features when managing a Google Display Ad campaign. The seamless integration of the two platforms along with the free Google Academy training courses, places a powerful marketing tool into the hands of any business owner.
Display Ad Expertise
When evaluating your Display Advertisement keep in mind that although your ads may not bring as many direct sales from your website, they can bring back a previous searcher, increase your foot traffic and increase brand recognition. As the industry fluctuates and display advertising increase in demand, Beedash has the tools and expertise you need to get your digital ad campaign started today.
Interested in learning more about display ads or starting a digital ad campaign? Visit our website or contact your account manager today for support from your digital partners at Beedash.
Have a Request for a New Feature?
Feel free to let us know at anytime which features you'd like to see in Corestack Product Information Manager. You can submit a feature request using our Corestack Service Desk's Feature Request form linked below.