GMB 303: Key to Insights
22 October, 2021
Understanding Your Audience
GMB is a unified dashboard and portal where business owners can claim their business with Google, optimize their information, upload imagery, reply to reviews, create social media posts, and more. Along with store hours, an address, and a means of contact, there are a variety of other important business details you can include in your GMB profile.
Optimization can and should include the following: ensuring your profile is up to date at least once a quarter and adding specifications to the attributes within your profile. With your information updated, you can start to explore GMB insights.
What about GMB Insights?
Insights is a free tool from Google that shows how searchers found your listing and what actions they took on it. This allows you to see the number of views your listing has received, how search users find you, and the types of interactions they have with your listing.
Why is it Useful?
Google My Business Insights is useful for two core reasons:
It helps you understand how searchers find your business
It helps you understand what actions searchers take on your business
Beyond this, GMB Insights can help you to identify broader trends in how people are finding your business. The more information you have available to you, the more you'll be able to improve your listing and encourage more actions to take place.
How to Use GMB Insights
Here's how to find and use Google My Business Insights:
Sign-in to your Google My Business profile as usual.
The Home tab should load, and to the right of the screen, you'll see the 'Performance' box, which shows data from the last 28 days on Search and Maps.
Alternatively, you can click on Insights from the left-hand side menu.
At the top of the Performance box, you'll see three sets of numbers: Views, Searches, and Activity. When you click on Searches, a panel will drop down and show you data related to Direct and Discovery searches.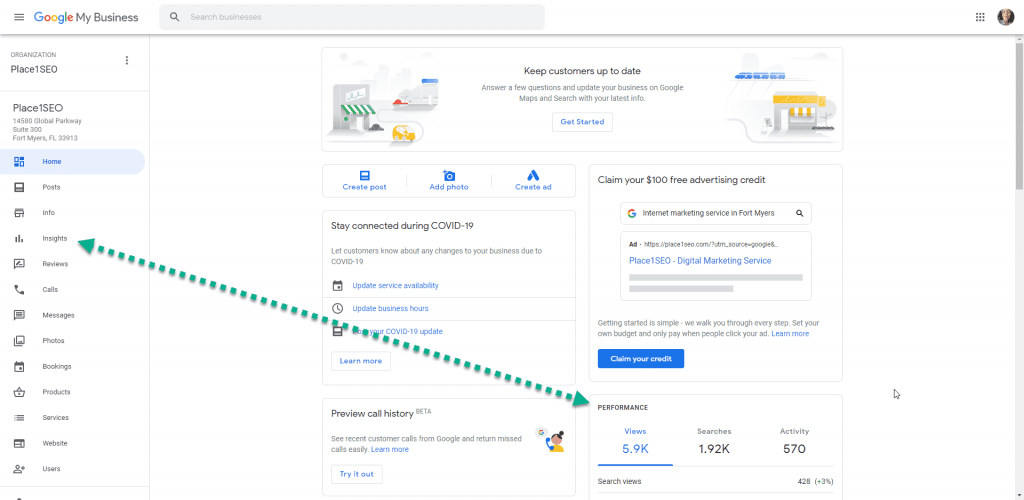 If the Discovery figure is smaller than your Direct figure, it's a sign that you need to revisit your approach to local SEO. Having a higher Discovery search number means that you're visible to new customers rather than relying solely on people who already know about you for web traffic and sales.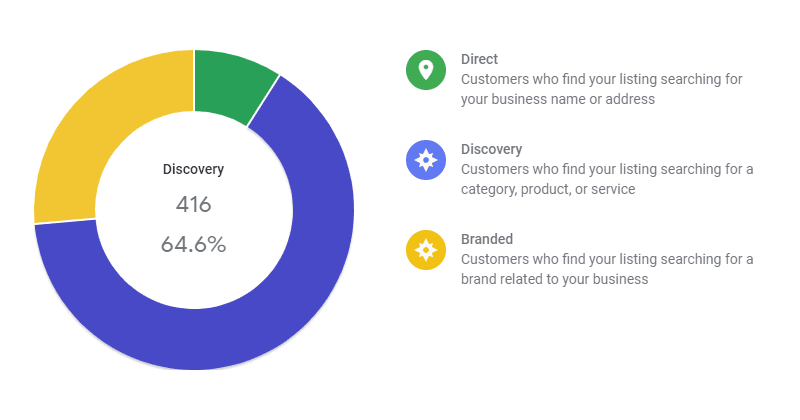 The Insights data is split across several different features, each of which will help you to build a better understanding of your listing. Knowing how users search for your business isn't just a point of interest, it can also inform your next marketing efforts.
Have a Request for a New Feature?
Feel free to let us know at anytime which features you'd like to see in Corestack Product Information Manager. You can submit a feature request using our Corestack Service Desk's Feature Request form linked below.