PPC Advertising 202: Awareness To Business
22 October, 2021
Formerly branded as "AdWords," the recently rebranded "Google Ads" is a service that, at its core, provides better leads to businesses and sales teams than Organic Traffic can.
PPC stands for pay-per-click, a model of internet marketing in which advertisers pay a fee each time one of their ads is clicked. Essentially, it's a way of buying visits to your site, rather than attempting to "earn" those visits organically.
When PPC is working correctly, the fee is trivial, because the visit is worth more than what you pay for it.
PPC Health & ROI
PPC ads' with the highest ROI involve thorough and regular attention to the campaign's behavior and health. The health of a campaign is measured comprehensively by a few factors.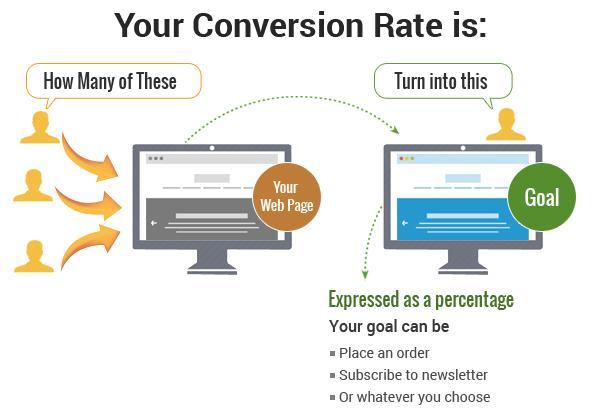 A common way to measure the success of a PPC campaign is by tracking and analyzing conversions. Conversions are any meaningful action completed by a visitor on your website.
A successful PPC campaign will have a succinct understanding of the target audience, and its relation to the advertiser's unique business goals.
Keyword relevance trends are constantly evolving; therefore, ongoing keyword research is necessary to remain competitive. Search engine algorithms favor eye catching copy and prefer to direct users to websites with credible Search Engine Optimization (SEO).
Healthy PPC campaigns also require a competent bidding strategy to help secure ad placement at the top of the search results. Profitable PPC ad campaigns do not require a massive ad spend budget— instead, precise, and careful management of campaign factors.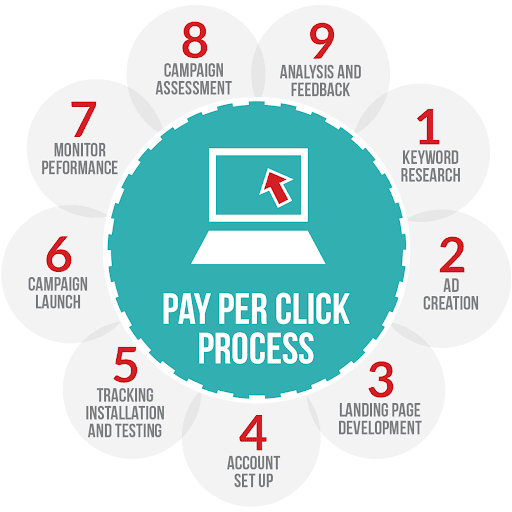 Know the Basics
Display Ads – Display advertising is a very diverse segment of PPC advertising in that they can take form on native or non-native platforms, appear in varying sizes, compositions, and mediums with different goals depending on the desired campaign result. These types of ads tend to have a lower cost per click compared to search ad campaigns.
Search Ads – These ads are the most common type of PPC ad and are typically used by advertisers beginning their first campaigns. Search ad campaigns are based off a set of keywords specific to the advertiser's industry. When a user's search contains one of the collected keywords, the ad may appear.
A 2020 survey revealed that 93% of consumers used the internet to find a local business at least once in the previous year, with 34% searching everyday! Since 2020, the need for digital advertising has exponentially risen as all industries lean on internet business tactics. To begin or expand your PPC advertising efforts, get in touch with Beedash today!
Have a Request for a New Feature?
Feel free to let us know at anytime which features you'd like to see in Corestack Product Information Manager. You can submit a feature request using our Corestack Service Desk's Feature Request form linked below.