Social 202: Versatile Value
22 October, 2021
There are many vantage points for discussing the value of social media for a business. At Beedash, we tend to focus on the SEO-value of social media for your business. Let's take a closer look at what this means, and why your business should be leveraging the dynamic power of social media throughout the online landscape.
Distinct goals for social media marketing can change from business to business. These unique goals can dictate the ways in which you decide to utilize social media.
A key mission of your social media regardless of the content you choose to create is—to make it simpler for users to understand, interact, and get in touch with your business and website.
Enhance SEO Efforts With Healthy Engagement & Content
Search Engine Optimization refers to the methods in which one improves the quality, and quantity of website traffic to a website from a search engine. Social media websites are great examples of high-quality, influential websites that Google and other search engines rely on for accurate information.
Including relevant keywords in your social media profile and content can help strengthen SEO efforts by creating a unified language about your business across multiple online platforms. This consistency spread across multiple websites and directories is beneficial in helping search engines understand your business.
Additionally, if your website comes up in a local search, there is an opportunity for well-maintained social media pages to populate the first page of the search results page yielding dual benefits—it can help drown out competition, while strengthening and solidifying your business' authority.
Increase Brand Awareness & Grow Your Audience
Beyond simply sharing updates and photos, modern social media holds robust features like:
Joining (and creating) groups relevant to your industry for intimate networking and insight.
Social Media can also be a customer service platform if you choose to operate in this way. Consumers can directly message and comment on posts, where you can easily reach out with more information on products and services.
Showcase upcoming in-person and virtual events for your business with Event Management and Live Video Streaming Tools!
Social Media offers numerous low-budget advertising solutions to grow brand awareness and to promote products and services
Social Media Is Not Going Anywhere Anytime Soon
Within the most-popular social media platforms is continuous innovation and growth to enhance user-experience, and keep users coming back for more. Increasingly, technology is getting smarter and savvier, with more integrations and features becoming available to social platforms.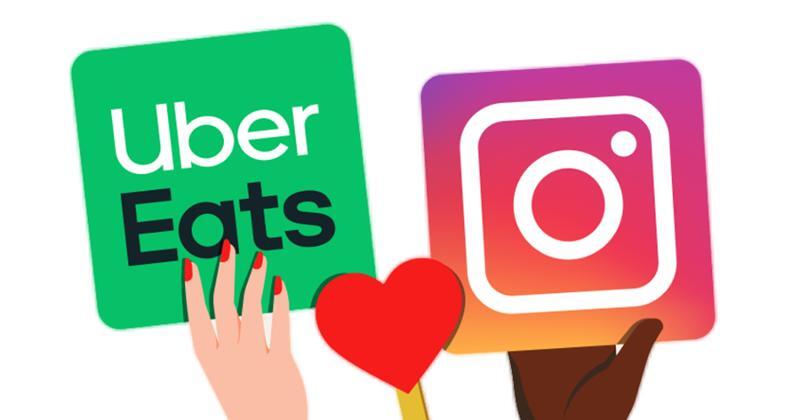 Just recently, UberEats announced a forthcoming integration with Instagram. It will allow users to review Instagram Content directly within in the UberEats app. Slowly but surely, leading technology and applications like UberEats and Instagram, will continue to create innovative solutions to meet the moment and enhance user experience.
If You're Not Meeting Your Audience Online, Then Who Is?
Where do online users spend most of their time? (It's on social media!) If you are not sharing the best parts about your business online—consider all of the business who are. If you still think social media should be a low priority for your business try this: Google your competition! What are their social media profiles like? What content do they post? Where?
If you're finding a lot of content and inspiration—stay inspired. It's time to get to work!
If you're not able to find a lot of social media efforts on behalf of your competitors—it's time to be a trailblazer and get a leg up before it's too late.
In addition to our core social media service, we have the tools to offer a customized social media strategy tailored to your business. Our supplemental social media services are designed to suit your business, budget, and goals. Additional services include page like campaigns, post boosts, additional posts, and event posts. These services can help your business gain more followers, enhance engagement, and ultimately provide intrinsic SEO benefits over time.
Have a Request for a New Feature?
Feel free to let us know at anytime which features you'd like to see in Corestack Product Information Manager. You can submit a feature request using our Corestack Service Desk's Feature Request form linked below.