Webstack: Mastering the Art of Modern Website Development for You!
18 May, 2023
Are you overwhelmed by the thought of building a cutting-edge website that can outshine your competition and cater to an ever-demanding audience? You're not alone! The fast-paced world of modern website development presents businesses with numerous challenges, from mobile optimization to responsive design. On top of that, tight deadlines and limited budgets often force compromises in quality and functionality.
But don't worry, we've got your back!
Introducing Webstack – your ultimate solution to conquer web development with ease and efficiency!
Discover the Power of Webstack
Webstack is a powerful product listing website platform optimized for FE&S dealers & distributors. Webstack seamlessly integrates with Corestack PIM to deliver rich product content that seamlessly integrates with your website, streamlining your online presence. Our skilled developers and catalog managers work hand-in-hand to implement and manage product catalog integration, ensuring a seamless and efficient process.
At Beedash, we grasp the distinct requirements of the FES industry and have tailored our development process to create lead-generating web platforms that fuel your business growth. Our mission is to provide you with a user-friendly website that enables you to focus on expanding your business and navigating the digital marketing landscape. With Webstack, designing and managing a website that achieves your business objectives has never been easier
Unlock the Power of Webstack: Tech Specs Unveiled
Webstack websites harness the power of the Magento eCommerce engine, renowned for its lead generation capabilities. Our sites effortlessly manage large product catalogs, with fast-loading pages that feature top-notch Corestack product content—making them a hit with Google's search algorithm.
Webstack offers a versatile range of solutions, from product listing to full-fledged eCommerce. Our team will collaborate with you to configure your Webstack site based on your specific needs:
Core: Showcase your product offerings and highlight your services on a call-for-pricing Webstack platform. Enjoy the benefits of informational product pages without allowing site visitors to view prices or check out.
Pro: Leverage all the advantages of informational product pages while also displaying product pricing. Whether you opt for MAP pricing or a unique price, managing your product listings is a breeze with the Corestack product manager.
eCom: Elevate your product listings with a shopping cart and checkout feature. We'll consult with you to understand your existing sales flow and identify the level of eCommerce automation needed to achieve your goals.
Webstack seamlessly integrates with popular eCommerce tools such as payment gateways and shipping providers, streamlining your online business operations and enabling you to manage everything from a single platform.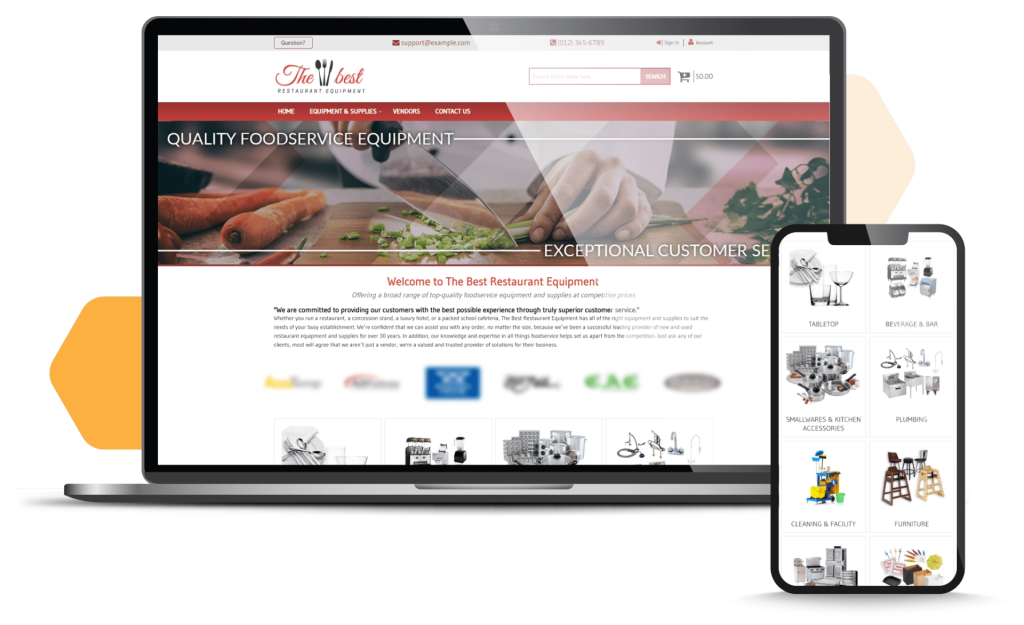 We understand that eCommerce is not one-size-fits-all, so we work closely with you to develop a customized solution that fits your needs without breaking the bank. From payment processing and shipping logistics to sales tax, we partner with industry-leading eCommerce solution providers to ensure your Webstack site functions precisely as you need it to.
Empower Your Business with Webstack: Your Key to Digital Success
Your business deserves a unique and powerful website that sets it apart. Choose Webstack to create a tailor-made, efficient, and user-friendly site that elevates your online presence and fuels your growth. Let Webstack be the driving force behind your digital success story.